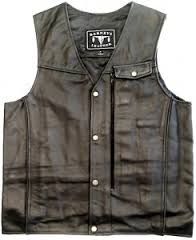 Pistol Pete Vest
Hidden Pistol Pocket angles to hold your weapon in a natural draw position.
Hidden Snap Pockets on each side.
Fast Action Brass Zippers and snaps that will not tear apart.
Large open space for a patch.
The Pistol Pete Vest is the perfect compliment to Barney's Pistol Pete Jacket!
Reviews